Exodus 20:4-6 - "You shall not make for yourself a carved image, or any likeness of anything that is in heaven above, or that is in the earth beneath, or that is in the water under the earth. You shall not bow down to them or serve them, for I the Lord your God am a jealous God, visiting the iniquity of the fathers on the children to the third and the fourth generation of those who hate me, but showing steadfast love to thousands of those who love me and keep my commandments."
I recently watched a Q&A where Robert Godfrey and R.C. Sproul disagreed over whether pictorial representations of Jesus are forbidden by this commandment:
And then, not long after, I came across these sets of stickers that are available on China's top social media app, WeChat: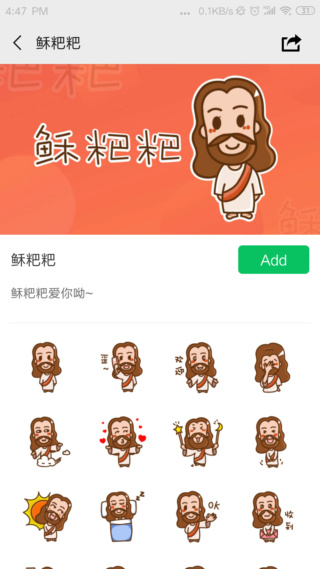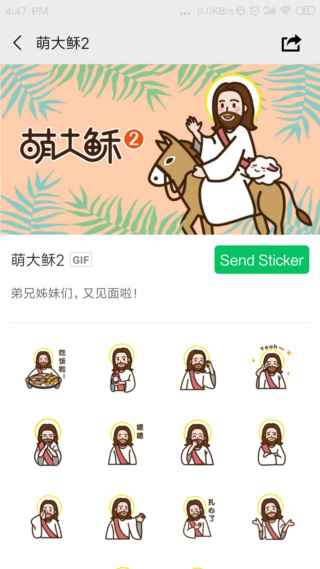 My question for the group is, "How far is too far?" Are these cutesy cartoons of Jesus blasphemous? Do they trivialize our God? I understand not making an image of God the Father because no one has ever seen him, but God the Son did walk on earth and had a face that many people saw. Is it sinful to depict what you think that face may have looked like?
(And, yes, it is weird that China allows these kinds of things online, considering all the things they block. I have my theories as to why, but that's for another topic.)